Cuteness and big wins come together for the first time – Go Lai Fu
Go Lai Fu was launched by JDB in the year 2019. This game is definitely for dog lovers as it features a cute Corgi which prosperity was symbolized by their bark, and they signify wealth. This game is a classic slot whereby it has only 1 line and is regarded as low volatility. It allows players to win up to 2000X of their bet. This game is extremely straightforward and specially created to target middle to golden age players whereby the players are familiar with single line slot games that will not be complicated to them. Just deposit your money, click, wait for it… and BIG winnings will be barking your way!
There are 5 reels in total and each has 1 row, contributing to only a 1-play line game and there will be 7 different symbols in this game which are the following:
Spin

Red Collar Corgi

Blue Collar Corgi

Dog Kennel

Gold Ingot

Dog Paw

Dog Bone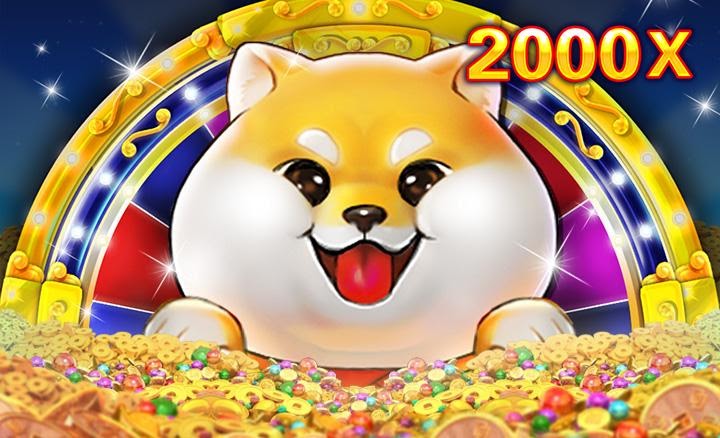 They are symbols with the same pay out in this game with it paying out information as follows:
Dog Bone has the lowest pay out with any 5 paying 5, any 4 paying 2, any 3 paying 1

Dog Paw has the pay out with any 5 paying 10, any 4 paying 4 any 3 paying 2

Gold Ingot has the pay out with any 5 paying 15, any 4 paying 6 and any 3 paying 3

Dog Kennel has the pay out with any 5 paying 25, any 4 paying 10 and any 3 paying 25

Blue Collar Corgi has the pay out with any 5 paying 100, any 4 paying 40 and any 3 paying 15

Red Collar Corgi has the highest pay out with any 5 paying 200, any 4 paying 80 and any 3 paying 40
Free Spin Bonus:
3 Spin Symbols that appear during the game will trigger a bonus game. 

During the bonus game, Fortune Wheel will appear with various multipliers on its board. 

Players will be given 3 options to choose from to start their lucky position to start the bonus game. 

Once clicked on the lucky position, it will spin the Fortune Wheel and when the wheel comes to a halt, it will determine the multiplier. 

If the fortune wheel stops at a Fortune Wheel symbol, it will upgrade the fortune wheel multiplier. 

Players will then be given another 3 options to choose from to start their lucky position with an upgraded Fortune Wheel with higher multiplier on its board. 

Players will only be given 1 time change to upgrade the Fortune Wheel. The upgraded board of Fortune Wheel 

The maximum multiplier that will be on Fortune Wheel's board will be 2000X multiplier.
Players would be able to play this game on the Desktop version, Android version, and iOS version. Furthermore, players can enjoy this slot with 3 different languages. It has the traditional Chinese version, Simplified Chinese Version and English version.