McCullum: The T20 World Cup should be relocated to the beginning of 2021
Current New Zealand captain Brendon McCullum is of the view that this year's Twenty20 World Cup is unlikely to take place as scheduled owing to the COVID-19 pandemic and should be postponed to early 2021 with the Indian Premier League (IPL) occupying the October-November position. The epidemic of the novel coronavirus took sport to a standstill across the globe and placed the iconic T20 cricket tournament in Australia in trouble. The IPL was supposed to begin on March 29 but was suspended indefinitely.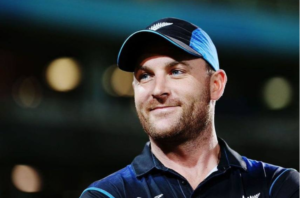 He mentioned if he had to place his final dollar to what the timetable will look like, it would be that the T20 World Cup would be in danger. It seems impossible for Australia to move 16 international teams and all the related staff including broadcasters. There could be a chance to continue the match in the new year of 2021, but it will clash with the IPL opening.
The International Cricket Council is gathering on Thursday to examine contingency arrangements for the World Cup and how to revive the game after the pandemic has finished. McCullum said the IPL could be played behind closed doors as high TV figures were assured in cricket-mad India which could attract many eyeballs. He added that IPL would try to continue in October where the T20 World Cup might be postponed.
Playing in an empty stadium was a way to bring cricket back on track, but former New Zealand seaman Simon Doull decided that doing so at the T20 World Cup was a non-starter. It is due to ICC's revenue mostly generated from the World Cup events with as many people as possible in the stadium. They will not fancy the environment during lockdown on T20 World Cup as no one could go and watch the match.