Lottery sales resume in Beijing
Affected by the Covid-19 pandemic, the China government has suspended all lottery operations since January 22, 2020 by reducing the number of people gather in groups to stop the spread of the virus. Since the outbreak, the number of confirmed cases in China has exceeded 80,000 and more than 4,500 people have died. The policy of suspension of lottery operations was originally planned to continue until the end of the Chinese New Year holiday. However, with the outbreak of the Covid-19, the period to suspend the lottery business had to be extended.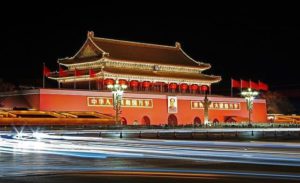 In fact, lottery sales in other provinces of China have already preempted Beijing to resume operations on a limited basis. Moreover, Wuhan, Hubei Province, the place of origin of the Covid-19, resumed lottery sales and redemption earlier on April 8. But Beijing is a province inhabited by more than 20 million people, and is also the staying place to high-ranking government leaders and foreign media. Therefore, China authorities maintain a more cautious attitude on whether to restart the business operations of sports lottery and welfare lottery.
In order to make sure that the lottery business can run smoothly, the relevant personnel actively prepare for the pre-operations, including: formulating new game rules. In order to prevent a new wave outbreak of the Covid-19, consumers who enter the lottery stores must go through strict disinfection procedures to effectively limit the number of customers entering the store. In addition, it also measures the body temperature for customers and guides the betting process through the non-contact sales method. The Ministry of Finance of China has not announced the official sales figures for March, but the total sales in February were only RMB1 million. In the same period in 2019, the figure was  RMB2.8 billion.
In addition, China officials plan to provide an undetermined amount of subsidies to lottery retailers within two months of resuming lottery sales to partially offset the financial difficulties encountered by it for more than 100 days of suspensions. The management unit said that although they admit that some retailers are facing financial pressure, they hope retailers can stay away from the temptation of online lottery sales. About five years ago, China discovered that some lottery administrators did not report all online sales and sufficed the difference, so the pilot program of online lottery was terminated.