In response to the new coronary pneumonia epidemic, MGA issued a code of integrity
A few days ago, the Malta Game Authority (MGA) released the latest integrity code to help operators maintain the brand integrity and goodwill of the operators during the new coronary pneumonia epidemic. Bimbabet became the latest operator whose license was revoked by MGA due to violation of regulations.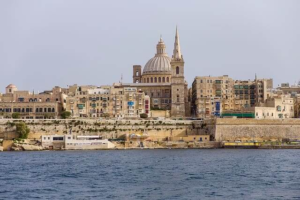 In view of the fact that most sports events have been cancelled or postponed, it has prompted gaming operators to divert their energy to other gaming markets. Compared with traditional sports games, these game vertical industries have different risk situations. In this regard, MGA pointed out that e-sports are very popular during the suspension of mainstream sports events. Like other sports events, e-sports have different levels of professional, semi-professional and amateur events. Although many competitions are conducted in a professional manner, other events may cause integrity problems due to insufficient arrangements.
Therefore, MGA issued a new code to assist licensed operators in e-sports gaming. It pointed out that e-sports events are currently running on the Internet, so standard integrity checks on physical events do not have to be performed. It recommends that operators should ensure that events in e-sports are not pre-recorded and inform the risk management team of the fact that the event is not always broadcast in real time, and there is usually a preset delay between the actual game and public communication. It also added that customers should be made aware of the differences between e-sports and virtual sports. Operators should also study whether events benefit from integrity control and whether participants are professional when deciding which markets to offer.
In addition, MGA also recommended that operators should seek information about event participants and administrative personnel to maintain the integrity of their bets and fraud checks, including: to ensure that event related personnel are not involved in betting. All suspicious game activities should be reported to the MGA, and any other suspicious activities not related to the game should be reported to the relevant sports management agency or event organization. At the same time, it also recommends that tournament organizers, communication companies, and sports management agencies revise any policies regarding misuse of internal information to cover any participants and administrators involved in their activities.
On April 6, 2020, the MGA canceled Bimbabet's B2C gaming service license, which also meant that it was no longer authorized by the regulatory agency to conduct any gaming business. According to news reports, Bimbabet Limited violated several regulations, including: failure to pay license fees. According to the regulations, operators are not allowed to register new customers or accept new deposits. The MGA requires that all players be retained and provided with the right to use their accounts, and any outstanding amounts are refunded.