Daily reports related to COVID-19 quarantine and quarantine stated that, so far, in all eight districts of the Rajshahi branch until Monday and Monday, a total of 10,431 patients have been cured by COVID-19 in the past 24 hours. Among them, 218 cases were newly cured.
The report also said that another 1,597 infected patients were receiving treatment in the department's designated hospitals until morning.
Health department director Gopendra Nath Acharya said the death toll rose to 217, including Bogura 133, followed by Rajshahi 32, including 16 in the city.
In addition, so far, all COVID-19 positive cases have received the necessary treatment, and 4,091 other cases have been monitored in isolation wards of different hospitals under institutional supervision. So far, 2,712 cases have been released.
At the same time, Gopen Nath said that 174 new positive cases were detected in four districts on Sunday, and the total number of patients infected with COVID-19 in the department has now jumped to 15,721.
Among all the new positive cases, the highest 90 cases were detected in the Borgula area, followed by 50 cases in the Rajshahi area, 29 of which were detected in the city.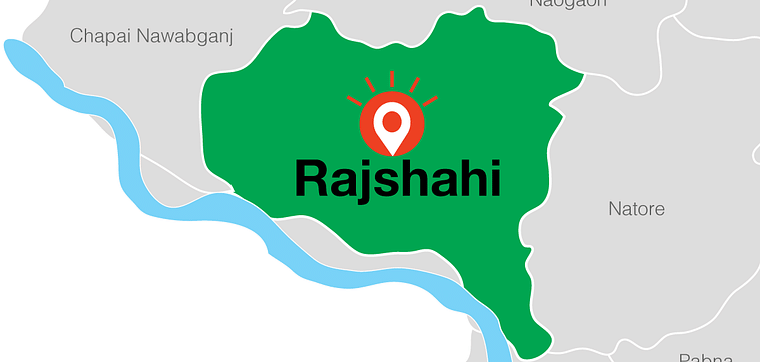 In addition, 19 other people in Sirajgonj, 9 people in Chapinaawabgonj, 3 people in Naogaon, 2 people in Joypurhat and 1 person in Natore district tested positive for COVID-19 on the same day.
Among the newly discovered cases, the distribution of reported COVID-19 cases within the region is 4,067 in Rajshahi State, of which 3,008 in the city, 507 in Chapainawabganj, 1,055 in Naogaon, 668 in Natore, and 859 in Joypurhat. It was 5,832 in 2003. Bogura, 1,746 in Sirajganj and 897 in Pabna district.
Since March 10, a total of 54,583 people have been quarantined to prevent the spread of the coronavirus (COVID-19) in the community.