Partypoker gets a new poker license and returns to the Italian market
After four years of separation, Partypoker, a subsidiary of British-listed sports gaming company GVC Holdings, returned to the Italian market. The company's local domain name has been officially launched on April 1, 2020.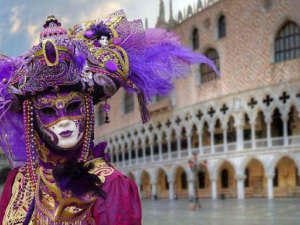 Recently, Partypoker has obtained a legal license to operate in the Italian online poker market. It is understood that the new license has been effective from April 1, 2020, and the platform has also been launched. After four years of breach, Partypoker once again provides online poker services to Italian players. With the new Coronary Pneumonia virus (covid-19) causing a pandemic worldwide, people must reduce their travels and stay at home, and online poker sites are ushering in a wave of traffic climax.
Due to the outbreak of a deadly new coronary pneumonia outbreak, many live poker tournaments were forced to cancel. Therefore, Partypoker recently announced that it will hold an online WPT event and an online version of the Irish Poker Open. In the future, one of the main problems that Partypoker will face is the lack of liquidity sharing of products. Therefore, after the change of time, we must find ways to expand the coverage of products. Even Italy has reached agreements with Portugal, Spain and France, but the goal of cross-border gaming has not yet been achieved.
Regarding the return to the Italian market this time, Tom Waters, General Manager of Partypoker, said that although the recent changes have limited marketing in Italy, the country 's online poker market still brings exciting opportunities for Partypoker. The new coronary pneumonia epidemic has caused a serious blow to Italy, resulting in nearly 120,000 confirmed cases in the country and more than 15,000 deaths. It is expected that in the short term, Dayi will not cancel the self-isolation measures. While the gaming retail business has been hit hard, the online gaming platform has ushered in surprisingly high traffic.
Partypoker pointed out in a statement issued on the official website of GVC Holdings that they will plan to bring some global tournaments to Italian online poker enthusiasts shortly after returning to the Italian market. In the near future, a complete schedule of events will be released. In the summer of 2018, the Italian government banned all forms of gaming advertising to stop the country's surge in sports games and gaming industries and protect vulnerable groups. Despite stringent measures, the country 's regulated gaming market remains very attractive to operators.